STARS OF "THE CROSSOVER" CELEBRATE WITH AN ORANGE CARPET PREMIERE IN HOLLYWOOD
---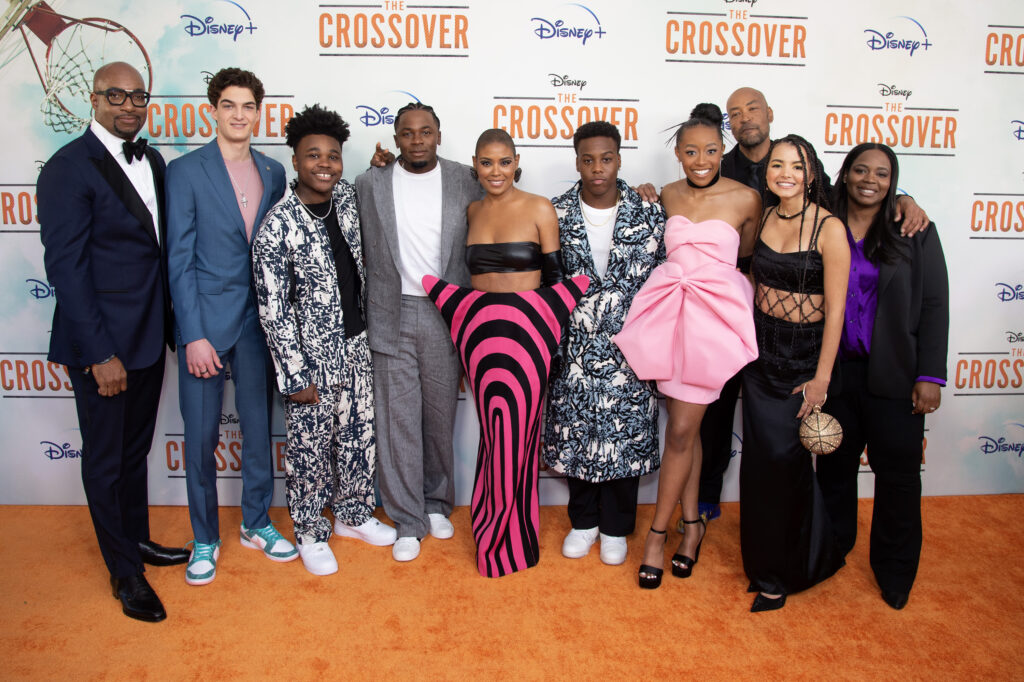 Photo: (Disney/Picture Group)
The Crossover premieres Wednesday, April 5 on Disney+
The stars and creative team of the upcoming Disney+ Original series The Crossover celebrated the series premiere with an orange carpet at the historic Hollywood Athletic Club in Los Angeles. The Crossover, based off the best-selling novel by Kwame Alexander, from Disney Branded Television and produced by 20th Television, debuts April 5 with all episodes on Disney+
The Crossover follows twin middle school basketball phenoms Jordan "J.B" and Josh "Filthy" Bell as they struggle with growing up, growing apart, and finding themselves — on and off the court.
Filthy is a laser-focused athlete, determined to be the next Lebron James. His brother and best friend, J.B., has always dutifully followed along with the plan. But when new girl Alexis comes to town and J.B.'s interest in basketball starts to wane, tension starts to brew between the brothers — threatening to break their lifelong bond.
The series stars Jalyn Hall, Amir O'Neil, Derek Luke, Sabrina Revelle, Deja Monique, Trevor Bush, and Skyla I'Lece walked the orange carpet, along with co-showrunners and executive producers Kwame Alexander, Damani Johnson, and Kimberly A. Harrison.
Tags:
AMIR O'NEIL
,
DAMANI JOHNSON
,
DEJA MONIQUE CRUZ
,
DEREK LUKE
,
Disney
,
Executive Producer
,
JALYN HALL
,
KIMBERLY A. HARRISON
,
one 35 agency
,
SABRINA REVELLE
,
SHOWRUNNER
,
SKYLA I'LECE
,
THE A.A.V.E.
,
the aave
,
the crossover
,
TREVOR BUSH