(New York) – Recording artist Christopher Martin stopped by VP Records in Queens, NY for an album signing session with fans for his new hit album 'AND THEN'.
@iamchrismartin talks "Life" & his new album 'AND THEN' at @vprecords today.#christophermartin #andthen #vprecords #Life #djroy #theaave pic.twitter.com/9amMjiNLrZ

— THE A.A.V.E. (@THEAAVE) June 8, 2019
Fans were greeted with an impromptu performance and a signed copy of the album and photo when they purchased.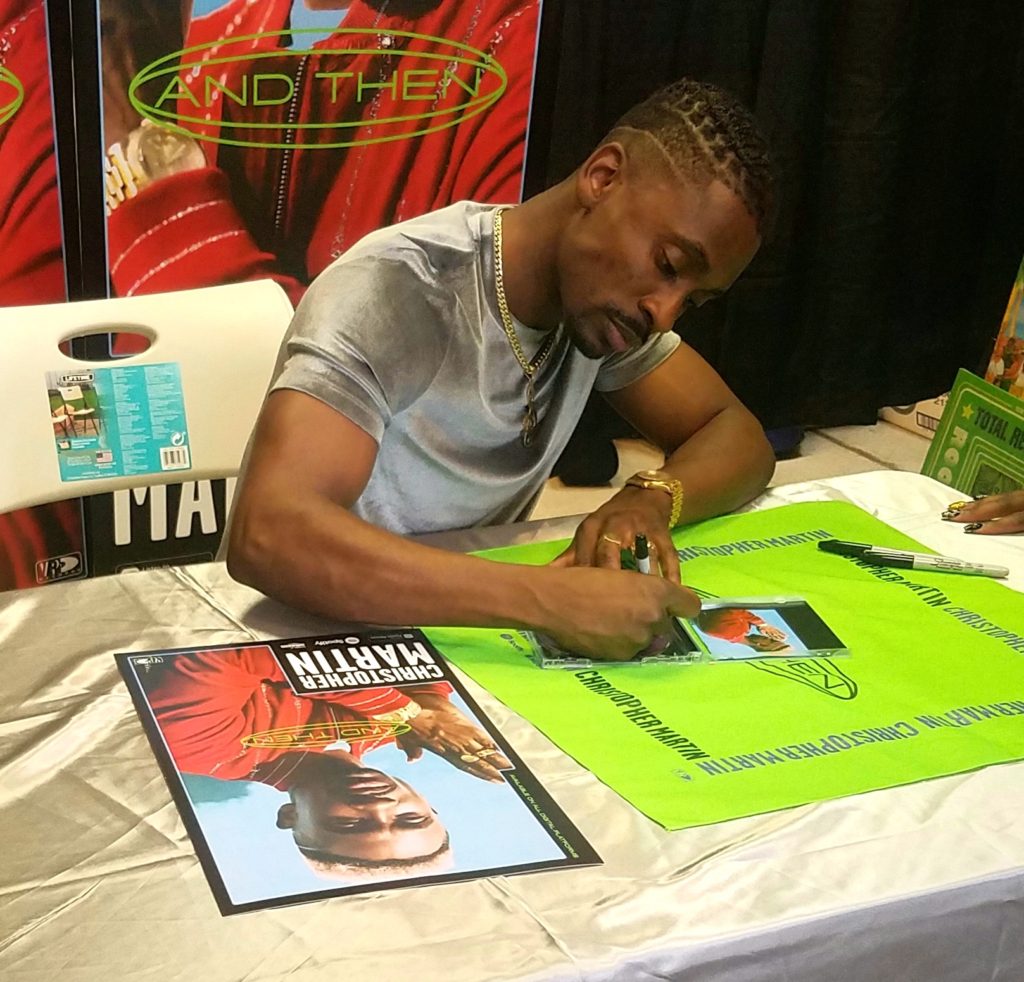 You can catch Christopher Martin performing at the 2019 Grace Jamaican Jerk Festival in NYC on Sunday July 21st.